Because lawns are hard to find in the desert...
Kingan Gardens is located near downtown within the historical Kingan Building and features a beautiful garden area and nineteen hundreds carriage house. This venue provides the perfect space for a backyard vibe without having to use your own. Lawn games, drinks, and food anyone? (note: max capacity 50 people)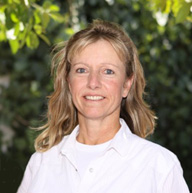 Sheila is the go-to gal for bartending and events. She loves entertaining and bartends for that same reason!